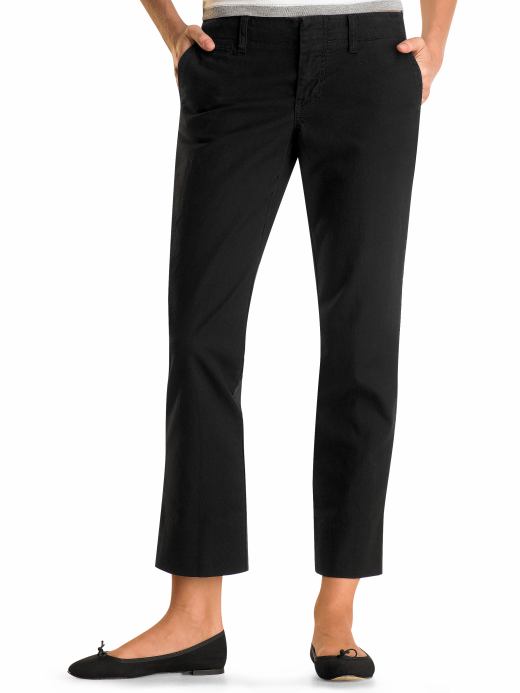 If any of you ladies out there were interested in Gap's Audrey Skinny Pants but were put off by the $48.00 price tag, you may be in luck now!
Gap.com
has a sale on The Audrey Hepburn™ twill cropped pant. If you are a size 8, 18 or 20 (in Gap sizing), then you can order a pair through the website for only $19.99.
Click here
to go straight to the Audrey page, but make sure to check their sizing chart before buying! They tend to size a bit differently.